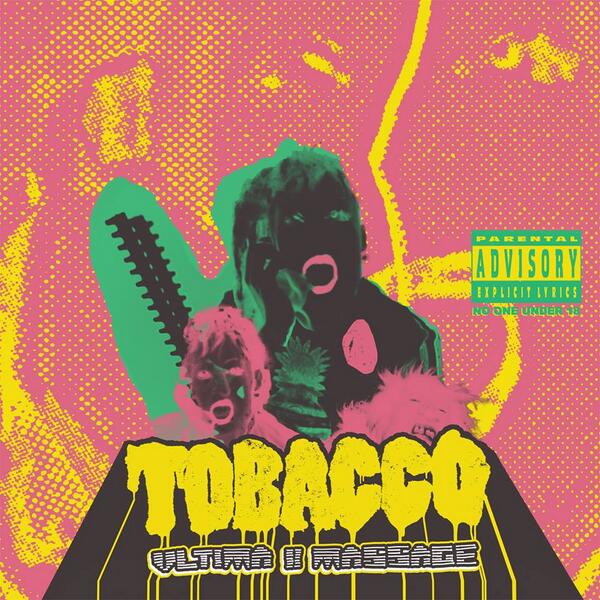 14. ULTIMA II MASSAGE | TABACCO 
Ultima II Massage was the 2014 release from Tom Fec of Black Moth Super Rainbow. Tobacco is his most recent project and further exploration of psychedelic electronic music. This specific album has some of the heaviest sound he's created and in contrast it's accompanied by lyrics about popsicles, lipstick and self tanner. Eruption (Gonna Get My Hair Cut at the End of the Summer) captures the entire album well. Check it out here: https://www.youtube.com/watch?v=N3E4xtbV9AM
13. LIGHGHT | KISHI BASHI
Lighght is appropriately named for there isn't one song on the album that isn't as bright and airy as the title. As most Kishi Bashi fans know, one of the most engrossing aspects of his music is his whimsical lyrics. After the release of Kaoru Ishibashi's first successful album, 151a, it was hard to believe he could follow it up with an album of similar quality, but Lighght is proof of his hard work. As a whole, the album feels like a narrative describing Ishibashi's imaginary world full of spontaneous harmonies and true love. In his song Bittersweet Genesis for Him AND Her, Ishibashi demonstrates not only his skill in playing the violin but in his enchanting storytelling as well. Check out it out here: https://www.youtube.com/watch?v=ynx_tvMX4lM
12. SUNBATHING ANIMAL | PARQUET COURTS
Sunbathing Animal is the Parquet Courts's third and without a doubt their best. As a band, their sound has matured and obvious influences can be traced. Sunbathing Animal has moments reminiscent of Television, Pavement, and even Bob Dylan. The album is full of raw energy with their fast punk-esque songs and classic witty lyrics. But as the record goes on, you're reminded of the band's Texan roots. In the song Instant Disassembly, the southern simplicity is perfectly clear. Check it out: https://www.youtube.com/watch?v=S-Q5kJBRfG4
11. PARTY JAIL | ED SCHRADER'S MUSIC BEAT
Party Jail, one of the most enjoyable albums to listen to this past year, was made by Baltimore's own Ed Schrader. His sound is the perfect blend of jazz and punk and his newest album's tracks  alternate between the two styles while others successfully combine both. For those interested in a heavier sound, check out his song Radio Eyes (https://www.youtube.com/watch?v=AjVVAi3oTKo) and for those looking for something lighter be sure to listen to Clock Weather (https://www.youtube.com/watch?v=Ww6ifF-Mv_c).
10. ENTER THE SLASHER HOUSE | AVEY TARE'S SLASHER FLICKS
Any fans of Animal Collective, the band Avey Tare has played in for the past decade, will surely appreciate his recent solo album. Enter the Slasher House could easily be mistaken for an Animal Collective record but it's Avey Tare's quirky lyrics and particularly energetic sound that sets it apart. There isn't one song that isn't fun to listen to, for the entire album is simply entertaining. Check out his song Little Fang here: https://www.youtube.com/watch?v=D6cngTn2_NY
9. SHRIEK | WYE OAK
Shriek by Wye Oak was another album that made Baltimore proud in the past year. The band's fourth album had a lot to live up to following their 2011 album Civilan. Shriek has plenty of similarities to Wye Oak's older tunes but it also presents a new sound with more synthesized tracks and stronger vocals. Jenn Wasner, the duo's lead singer, presents lyrics that sound more vulnerable than ever before. And as always, her angelic voice leaves you ready to replay the album. Check out their song The Tower here: https://www.youtube.com/watch?v=tJnRAnvtNnA
8. SALAD DAYS | MAD DEMARCO
2014 was a without a doubt a good year for Mac Demarco. His fan base multiplied just as fast as his songs were being replayed. Salad Days had a lot to live up to after his first two albums, Two and Rock and Roll Night Club, defined him as an successful artist. As a record, Salad Days feels slightly more sophisticated with songs about Mac's real life and genuine emotions. One in particular, Let My Baby Stay, is about his Canadian girlfriend who illegally lives with him in the U.S. Check it out: https://www.youtube.com/watch?v=nBArTfONqRQ
7. ST. VINCENT | ST. VINCENT
Annie Clark, the leading lady of St.Vincent, is well known for her striking voice and bold lyrics and on St. Vincent's fourth album she demonstrates both spectacularly.  The songs are eerie and alienating but in the most attractive way. And at the same time the entire album feels pristine and perfectly thought out. Be sure to check out Rattlesnake, a song that captures the entire record perfectly.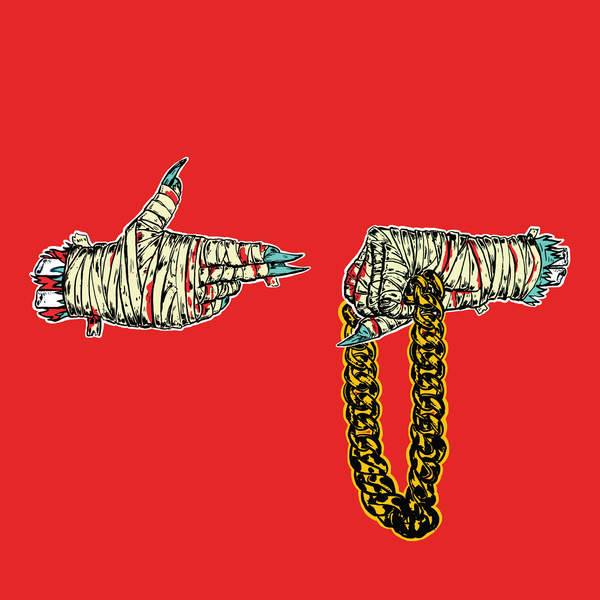 6. RUN THE JEWELS 2 | RUN THE JEWELS
Last year Run the Jewels, the hip hop duo, put out their second album Run the Jewels 2. To many fans' surprise, this record is just as good as their debut, Run the Jewels, if not better. Killer Mike and El-P exude power in each song with their abrasive vocals and intense energy. Their sound is dynamic and entertaining and Run the Jewels 2 is worth listening to. Check it out: https://www.youtube.com/watch?v=G-S9mtYowPY
5. BURN YOUR FIRE FOR NO WITNESSES | ANGEL OLSEN
Angel Olsen's sophomore album, Burn Your Fire for No Witnesses has to be one of the most fun albums to listen that's almost entirely about being lonely. The singer- song writer has a captivating voice and although her tone changes drastically throughout the album she'll have you following the entire time.  On Olsen's newest record she evolves from the first minimal, hushed track to Hi-Five, a later song on the album that's full of power and wisdom. Check her out here: https://www.youtube.com/watch?v=oL_3Y4zNnqg
4. YOU'RE DEAD! | FLYING LOTUS
One of the strongest albums of year was Steven Ellison also known as Flying Lotus's fifth record, You're Dead!. If you've listened to his earlier work you can surely sense his personal growth in his 2014 album. You're Dead!, appropriately named, revolves around the idea of death and how inevitable it is. In addition to his intriguing theme, Ellison adds to the album by consistently sampling jazz music throughout each song. The combination of jazz and electronic music is artfully done on You're Dead! and it's worth checking out. Listen to it here: https://www.youtube.com/watch?v=2lXD0vv-ds8
3. POM POM | ARIEL PINK
Some may know Ariel Pink from the albums he worked on with his band,  Ariel Pink's Haunted Graffiti, or from his brief work with Animal Collective, but his newest solo album, Pom Pom, has truly established his identity as an artist. Ariel Pink has always been weird with his quirky song titles and notorious breakdowns at live shows but Pom Pom is an example of how wacky he truly is. With songs like Sexual Athletics and Plastic Raincoats in the Pig Parade, his record is as entertaining as it is impressive with his witty lyrics and and charming melodies. Check it out here: https://www.youtube.com/watch?v=Scamtjc_H1g
2. SINGLES | FUTURE ISLANDS
In 2014, Baltimore's own musical trio, Future Islands released their album entitled Singles. Future Islands, a band whose repertoire has been consistently good, was able to exceed expectations with the latest record. After listening to earlier releases, one can tell that the group's sound's developed greatly. Singles is full of synth and poppy melodies but what defines this album as one of the best of the year is it's display of the lead singer, Sam Herring's strength in songwriting. All in all, the album will make you want to get up and dance and then later sit back down to contemplate the tenderness of your own life. Be sure to listen to it here: https://www.youtube.com/watch?v=-5Ae-LhMIG0
1. BLACK MESSIAH | D'ANGELO
Black Messiah, the first full album D'angelo has put out in 14 years, was completely worth the wait. The album is without a doubt his most sophisticated work. He manages to effortlessly combine funk, jazz, and R&B throughout the record's 12 songs. Black Messiah is passionate and has a song for everyone for it's so compelling so listen to, I'm not sure I know anyone who wouldn't like it.  If you haven't heard it already, you need to. Check it out here:https://www.youtube.com/watch?v=T3CunfPYkME